The award-winning Hydrafacial System merges invigorating spa therapies with advanced medical technology to enhance skin health through 3 simple steps:
Uncover a new layer of skin with exfoliation and resurfacing.
Remove debris form pores with painless suction. Nourish with intense moisturizers that quench the skin.
Saturate the skin's surface with antioxidants and peptides to maximize glow.
My skin felt so soft and looked better immediately after my Hydrafacial.
My lines have decreased and the red splotches have almost gone away. Thanks Hydrafacial!
True skin health starts with the right regimen. Our Licensed Estheticians will help you create a skin care plan to get the most out of your services at Avani.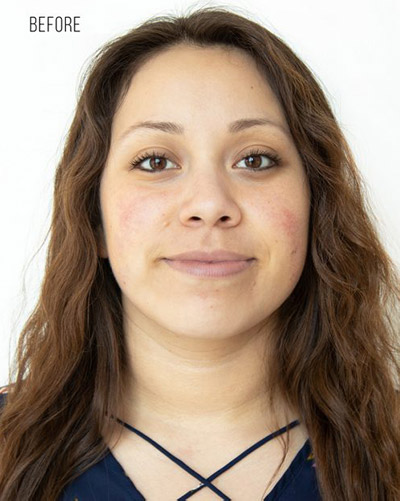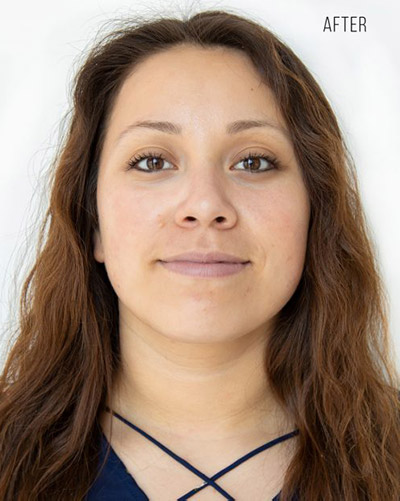 Avani Signature Hydrafacial
Deeply cleanse, extract, and hydrate the skin through our super serums filled with antioxidants, peptides, and hyaluronic acid. This 30 minute treatment is a great way to experience a hydrafacial for the first time.
4 Treatments

$650 ($716 value)

Buy 6 get 1 free

$1,015 ($1,253 value)
These 45 minute invigorating treatments include all of the essentials of the Avani Signature Hydrafacial while addressing specific skin concerns through protocols and boosters.
Add a CTGF booster (human derived growth factors AKA "liquid gold") to improve the appearance of skin tone, texture, and elasticity.
4 Treatments

$925 ($1,020 value)

Buy 6 get 1 free

$1,530 ($1,785 value)
Add a Britenol booster to minimize the appearance of dark spots.
4 Treatments

$825 ($900 value)

Buy 6 get 1 free

$1,350 ($1,575 value)
Add a Dermabuilder booster to reduce the appearance of fine lines and wrinkles.
4 Treatments

$825 ($900 value)

Buy 6 get 1 free

$1,350 ($1,575 value)
Add extended extractions and blue light LED light therapy to remove congestion.
4 Treatments

$680 ($756 value)

Buy 6 get 1 free

$1,134 ($1,373 value)
Avani Platinum Hydrafacial
The ultimate Hydrafacial experience. This 60 minute treatment begins the detoxification process with facial lymphatic drainage, followed by the Avani Deluxe Hydrafacial of your choice to address your specific skin concerns. LED light therapy further reduces the visible signs of aging, and the treatment concludes with facial massage and product application to protect your skin from the sun and keep it looking its best.​
4 Treatments

$999 ($1,100 value)

Buy 6 get 1 free

$1,650 ($1,925 value)
Avani Signature Hydrafacial + Dermalapping

$199

Painlessly remove unwanted hair from the face during your Signature Treatment.
Add a Dermaplaning Treatment to your Deluxe or Platinum Hydrafacial experience.
Eye and Lip Perks

$40 each or both for $75

Uses patented, roller-flex technology to brighten and hydrate the eye or lip area. Provides immediate and long-lasting results and includes an in-office treatment as well as a take-home serum for daily application.
Facial Lymphatic Drainage

$25

The Lymphatic system is the most superficial circulatory system and is the body's ability to remove toxins. 33% of Lymph is held in the face. The mechanical lymphatic system we use helps to remove extra cellular fluid and inflammation.